We receive many questions regarding the various components of a niche website. For newbies, it can be pretty confusing getting a handle on all that goes with a niche website and how they connect.
A domain name is simply one component of a website however it's necessary to have so that people can find your website on the web. Think of a domain name as an address (aka URL) which takes someone to a location where your website data files are hosted.
Imagine if you tried to give a person directions to your home but you didn't have a street name or number. How challenging would that end up being? I don't imagine it would be really easy to try and do especially when there are numerous homes surrounding you. It's a very similar idea using a domain name, it directs visitors to your website data files to be served so they can view them.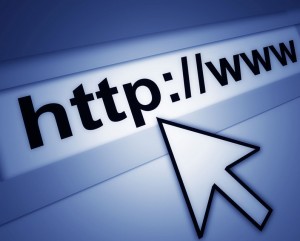 A domain name may also be referenced as the examples below:
Uniform Resource Locator (URL)
Web address
link
domain
website link
web page link
Never assume all domain names are created equally and there ought to be some research that's involved when picking one for your niche website. Particularly if you wish to target profitable keywords. When deciding on a domain name for your niche website be sure to have the keywords included with the .com extension, if that's unavailable then consider the .net extension. You can also try the name with hyphens '-' between the keywords (e.g. My-niche-on-something.com) but it's usually better without them.
We typically suggest that you do your keyword research on the niche you are choosing before registering your domain name.
Where are the best places to register domain names?
We recommend using either Name.com or GoDaddy.com which have reasonable prices (usually around $12/year), excellent support and resources. It's usually possible to find promo codes for discounts for those registrars pretty easily by searching Google.
The only other item we would recommend paying for on the domain name is the "privacy option". This essentially conceals your personal details from being shown to everyone. It's not required however it's there if you would like to keep your personal info private.
Even though you may not be planning on building a website right away, you can still register a domain name for future use.
How to point your domain name to your hosting or website:
In your domain name account when you select a domain, it will have a section labeled "Name-servers" or DNS. This is where you point the domain to the hosting account where you have your website data files stored.
Name servers are typically in pairs along with the following format:
ns#.servername.ext -> ns1.myhostingserver.com
ns#.servername.ext -> ns2.myhostingserver.com
After you update the name-servers in your domain account it usually takes somewhere between 2-72 hours to propagate throughout the system.
We hope now you have a much better idea of what a domain name is and how it's used in a niche website or as a matter of fact, any website.
What is Website Hosting and Do I Need it?
If you have a comment, question or suggestion don't hesitate to leave it below.
If you feel that the post would help others, please click the box below to share it.
[tweet "Check out – What is a Domain Name (URL) and Why do I Need it?"]